The language of this website is controlled by the settings of your browser. You can select other languages via "Change"!
Aktur – Competent and reliable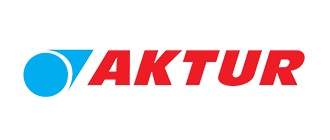 The transport company founded in 1994 and based in Turkey is characterised by competence and reliability. Aktur has established itself both in Europe and in the Middle East with an extensive transport network. Aktur takes over the complete logistic handling of orders for its customers, nationally and internationally, by land, air, sea and rail. One of its core competencies is the logistics of frozen and fresh products, both with its own fleet of over 800 trucks and in cooperation with partners from the European Food Network. The exchange of shipments within the network expands Akur's national strength with reliable services for the entire European continent, especially for general cargo shipments. Aktur carries out temperature-controlled food transports in the range of -20 to +20 degrees Celsius – punctually, flexibly and quickly.