Food safety – the foremost objective in quality management
For the members of the European Food Network, product safety is paramount. As European food logistics specialists, we must comply with the same food safety laws as food manufacturers. Traceability, temperature documentation and good hygiene practice are all part of our day-to-day routine. To provide top-class service, our organizations and systems must meet our customers' expectations of prompt, complete, flawless, and hygienic delivery and of timely information. This includes networked integrated IT systems, but also end-to-end transparency in the flow of goods thanks to standardized processes. These objectives are mandatory for all members of the European Food Network.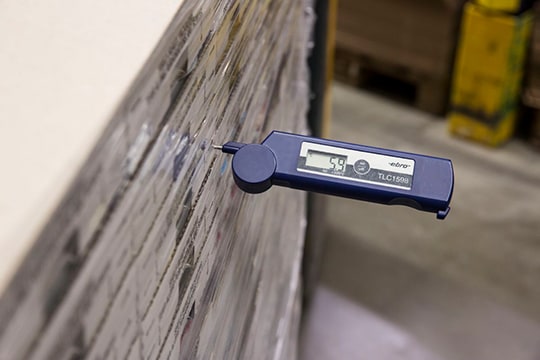 Quality management – benefiting our customers
Members of the European Food Network are united in their exacting quality standards. This great responsibility for quality is firmly rooted in our corporate values and is practiced, lived and breathed by our members. Their in-house control systems are based on HACCP principles and apply to all operational areas. We are committed to maintaining European and national quality standards, including:
DIN EN ISO 9001 – IFS Logistics – ISO 22000 – BRC – Organic certification (VO (EC) No. 834/2007) – ISO 14001
A wide variety of customer requirements apply throughout European markets, and can only be met by a network that operates to uniform Europe-wide quality standards based on the most rigorous quality requirements. This type of standardized, yet highly efficient processing within Europe is provided by a combination of the individual members' own quality management systems with a cross-partner network manual, which sets forth every detail of the rights, obligations and target processes involved in shipment.
Specifications such as those governing cool chains, temperature management, or transport bans and the penalties for infringing regulations are thus uniform and binding throughout the network. All points of the network comply with these clearly defined and standardized rules when performing their services. Internal audits based on IFS Logistics provisions are used for quality control, ongoing standardization of quality levels, and deepening integration.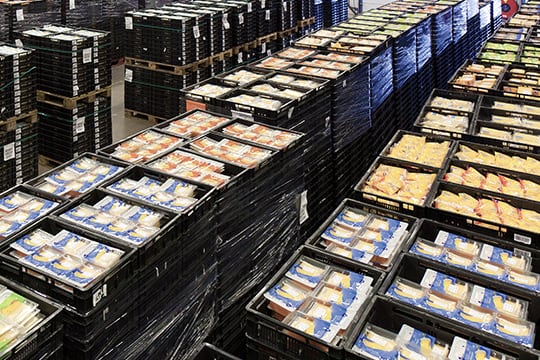 Quality processes in the European Food Network – based on four pillars
European network: The high-performance physical network and IT infrastructure with standardized workflows ensure smooth, efficient processing of cross-border shipments.
Smart routing: We are a learning organization; we continuously adapt and align our routing and order processing operations and our capacities in line with our customers' needs and cost optimization goals. At the same time, we integrate the latest technological developments to optimize the supply chain.
Outstanding personnel: We invest in cross-company training and advancement of our employees to ensure our logistics performance and quality can be carried out to consistently high standards.
Food and transport safety: Our members implement various actions to protect the goods they carry, including meticulous loading procedures, temperature monitoring, use of modern and well-maintained construction and transport equipment, and regular internal and external audits.