Passion for food
Convince yourself of the high logistical quality of the partners of the European Food Network. For temperature-controlled transports of your foodstuffs, from ultra-fresh to ambient, we offer you not only a sophisticated quality management system, but also highly qualified employees, end-to-end IT-controlled processes and over 200 warehouse locations certified for the storage of foodstuffs within Europe. We deliver high-quality products such as meat, sausage and dairy products, wine and spirits, baked goods and confectionery, convenience items as well as delicatessen or nutrients efficiently and safely to every corner of Europe at scheduled times. Every year, we deliver more than 450,000 consignments of foodstuffs to retail companies, catering businesses, bulk consumer services and processing companies in the food industry via the European Food Network using state-of-the-art vehicles. This is a real sign of trust from our clients, who use the high quality of our services and our sustainability-oriented logistics with our closely timed scheduled services for their transports every day.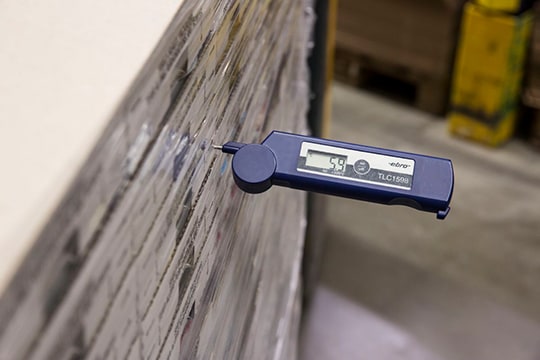 The cornerstones of our quality promise
Digitalisation: The high-performance infrastructure of the physical network and IT with standardised processes ensures smooth and efficient handling of cross-border shipments.
Intelligent traffic routing: As a learning organisation, we permanently adapt traffic routing, forms of handling and capacities to the needs of our customers, taking into account optimised costs. In doing so, we integrate new technological developments to permanently optimise the supply chain.
Highly specialised staff for food transport: We, the partners of the European Food Network, invest permanently in the training and further education of our employees in order to maintain and improve the quality defined via standards at a consistently high level within the network.
Food and transport safety: In addition to conscientious, operationally safe loading, the measures we take to protect your food include temperature monitoring, the use of modern, permanently maintained equipment and regular internal and external audits.
Sustainability: We have launched a large number of resource-saving and CO2-saving measures to bring your food to its destination and/or store it in a more environmentally friendly way. In long-distance transport, the first hydrogen fuel cell trucks and battery-electric trucks are already being used in Switzerland. The use of highly efficient, energy-saving refrigeration systems is reducing energy consumption levels. Increasingly, mainly green electricity is being used or produced in-house via photovoltaic systems.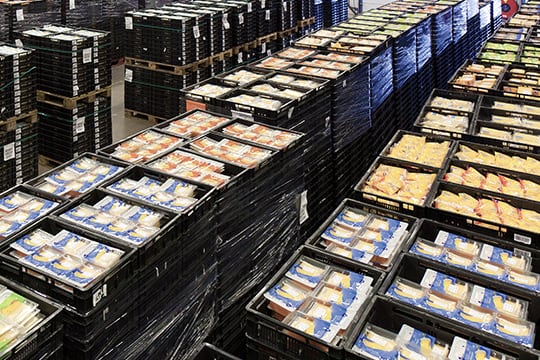 You can find more information on the topic of sustainability here: