The language of this website is controlled by the settings of your browser. You can select other languages via "Change"!
Fresh Logic – your logistics partner for distribution, transport and storage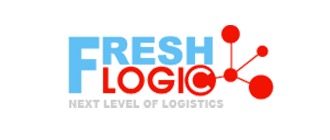 Fresh Logic is your reliable and flexible partner for the distribution, transport and storage of refrigerated and frozen goods in Bulgaria. Our fleet includes over 90 modern refrigerated vehicles, our automated warehouse 15,000 parking spaces in various temperature zones from +4 degrees Celsius to -20 degrees Celsius. We offer you individual value-added solutions and a complete range of high-quality, complex and efficient logistics services in the field of frozen and chilled products - at attractive prices and along the entire supply chain. For chilled groupage goods that are to be delivered to other parts of Europe as quickly and cost-effectively as possible, our membership of the European Food Network provides us with a strong solution at competitive prices.