The language of this website is controlled by the settings of your browser. You can select other languages via "Change"!
H.Z. Logistics – Fast, efficient and competent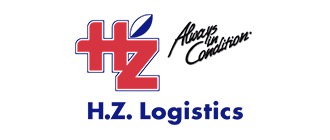 Within 35 years H.Z. Logistics has developed into a professional in the fields of logistics and transport in Central and Southern Europe. Temperature-controlled groupage freight transport, distribution, ship supply and storage are our areas of expertise. We offer tailor-made solutions for your logistical requirements – from full-service transport and warehousing to value-added logistics. Whether large or small quantities, we ensure that your products are delivered on time and in the right condition. Our customers can rely on our corporate culture, which focuses on total logistics solutions, partnership, continuity and reliability. As a member of the European Food Network, H.Z. Logistics can offer its Romanian customers an additional service - the daily dispatch of small consignments anywhere in Europe!