The language of this website is controlled by the settings of your browser. You can select other languages via "Change"!
Nelt Co – Logistics solutions with the best possible service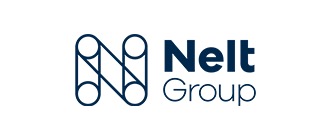 Nelt Co, founded in Belgrade in 1992, has developed into a leading logistics service provider in the Balkans. The distribution of consumer goods is our core business. We offer our partners a full service – import and customs clearance, marketing, sales, temperature-controlled storage and delivery as well as additional logistics services. Our processes are characterised by high standards and compliance with international regulations: Our quality management system is certified in accordance with the requirements of ISO 9001, and we have also implemented a HACCP system. Thanks to excellent business results, we were also represented on the list of the 100 most successful companies in Southeast Europe in 2018. Our membership in the European Food Network has also contributed to this: thanks to the joint network of Serbia, Nelt Co can send general cargo consignments to all other European regions from Serbia.