The language of this website is controlled by the settings of your browser. You can select other languages via "Change"!
Nelt ST – Highest standards for complete logistics solutions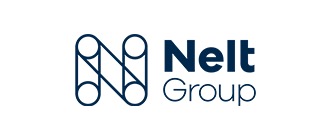 The North Macedonian logistics company Nelt ST was founded in 1998 and has since acquired a first-class reputation in the Central Balkan Republic with highly professional transports of consumer goods and in particular temperature-controlled foodstuffs. The partners in the European Food Network handle Europe-wide general cargo shipments at the same high level. What distinguishes Nelt ST in particular is the wide range of logistics services along the entire supply chain as well as the absolute focus on efficiency, quality and reliability - all processes are carried out to the highest standards and are certified according to ISO 9001 and HACAP regulations. Nelt ST's long-standing customers in Northern Macedonia include Procter & Gamble, Neoplanta, Dr. Oetker, Mondelez, Hipp and Jaffa Crvenka. A logistics centre with a warehouse area of 6400 square metres is available in Skopje for all incoming and outgoing consignments.