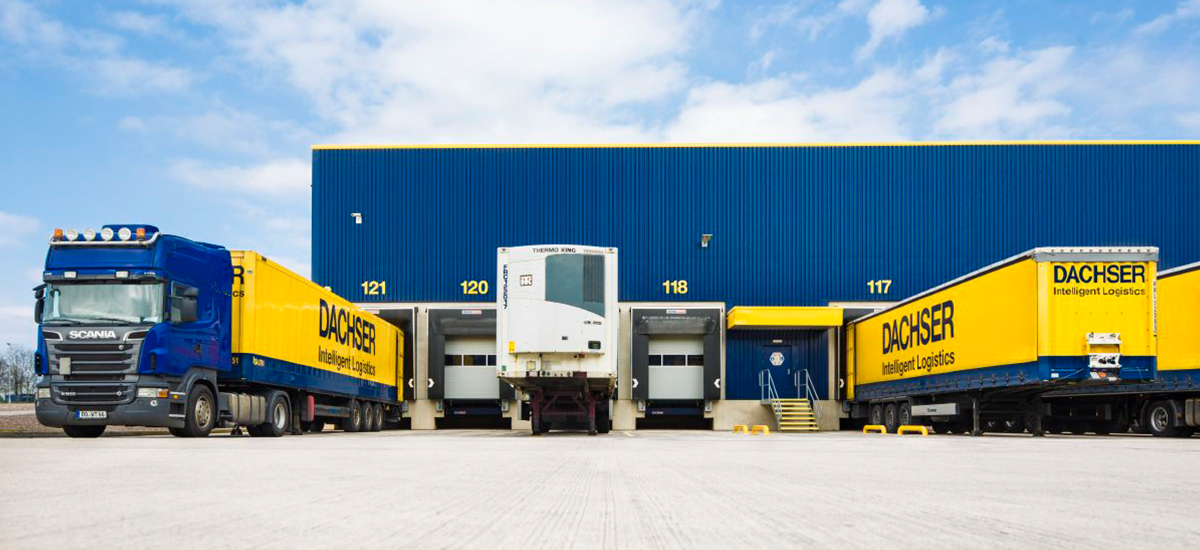 From the alps to europe
In all areas of food logistics, DACHSER's core expertise is the provision of standardized complete solutions. DACHSER Food Logistics operates collection and delivery services under its own name in Belgium, Germany, Hungary, Italy, and Luxembourg as well as in border regions of the Netherlands, France, and Austria and in northeast Switzerland.
Export-oriented companies from all over Switzerland use the DACHSER facility in Steisslingen as the gateway to customers throughout Europe. Its geographical location to the west of Lake Constance makes it an ideal base for exporting to regions such as northern and eastern Europe. And the facility has further advantages to offer, too. DACHSER provides daily transport schedules to all export platforms and to Eurohub Frankfurt, its regional Lagermöglichkeiten, and offers essential expertise in organizing smooth customs clearance from its own border offices and in providing consulting over issues of customs and veterinary law. All great reasons for contacting DACHSER Food Logistics.