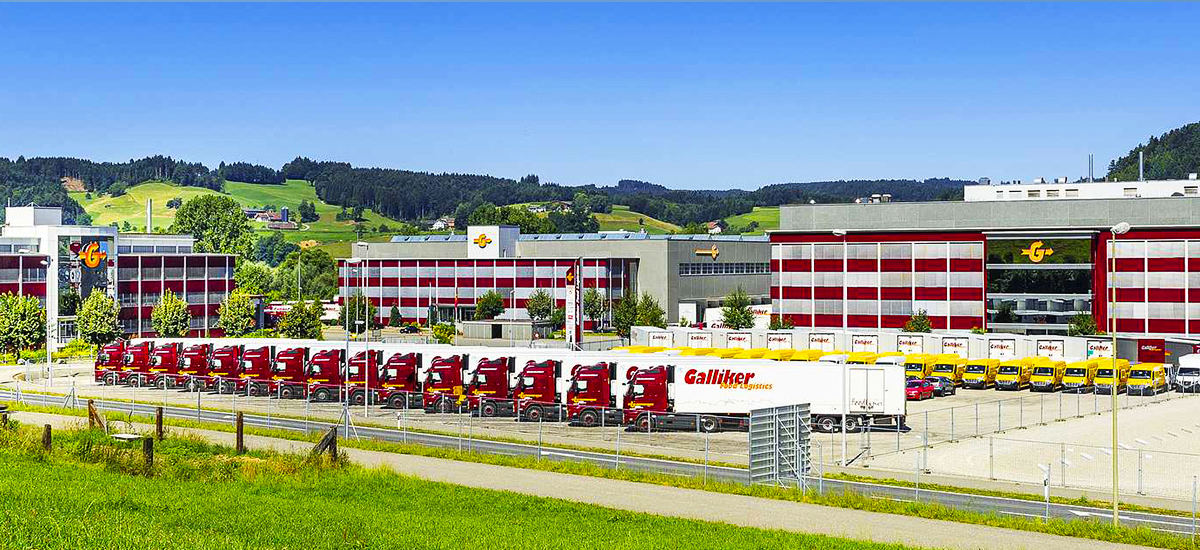 Logistics solutions for Liechtenstein
The international transport company Galliker Transport & Logistics was founded in 1918 and since then has grown to become market leader in the food logistics sector in Switzerland. The company's Landquart logistics center acts as the major hub for Graubuenden and the Principality of Liechtenstein. From originally transporting cheese and native products, today Galliker is Switzerland's market leader for food warehousing and transport in various temperature ranges. We ensure a continuous cold chain throughout the entire transportation process, from collecting goods from the production facility to warehousing, reloading, and delivery.
Galliker's fleet consists of 350 vehicles. As holders of certification according to the IDS and ISO 22.000 standards, we are able to meet the challenges of our international client base thanks to our advanced infrastructure and state-of-the-art fleet. Our warehouses span 520,000 square meters of food-compliant storage area. Advanced storage systems including efficient conveyor systems, fully automated high-bay warehouses, and temperature-controlled shelf warehouses, block storage, and distribution centers allow for efficient and needs-based inventory management.
In order to handle increasing transportation volumes in Graubuenden and the Principality of Liechenstein, Galliker has extended its network of branches by adding a regional distribution center in Landquart, southern Switzerland. Our modern vehicle fleet delivers chilled and frozen foods and regular cargo from there, professionally and promptly. At the logistics center in Landquart, we also provide handling capacities and warehousing for the temperature ranges Ambient (+15 to +18 degrees Celsius), Fresh (+2 to +5 degrees Celsius) and Frigo (-18 degrees Celsius).