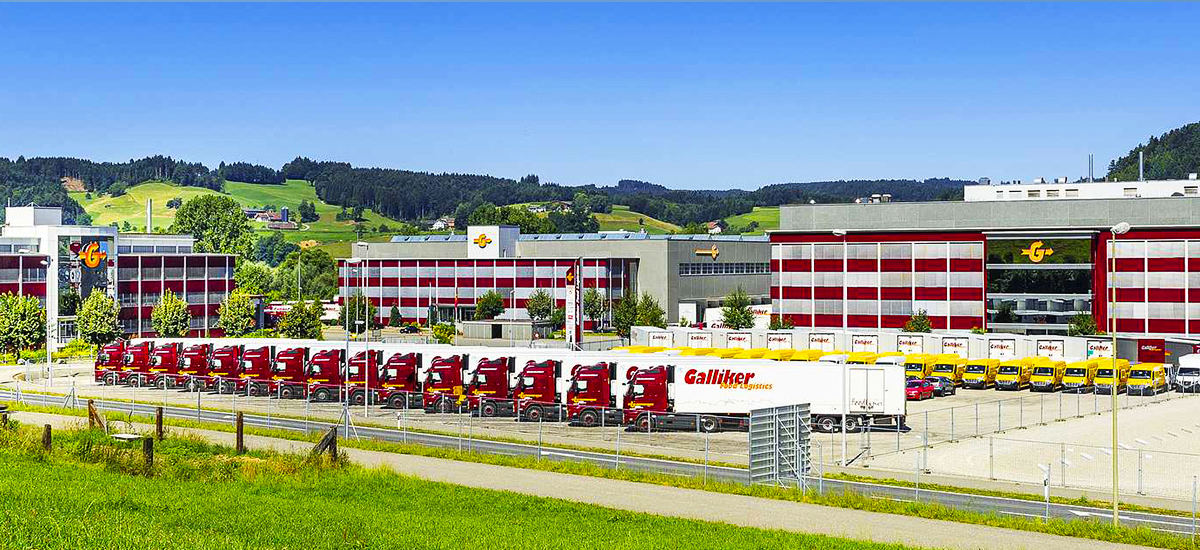 Logistics solutions at the highest level
Galliker Transport & Logistics is the market leader among food logistics companies in Switzerland and – together with DACHSER – one of the European Food Network's pioneers. We transport foods in their required temperature zones as full loads or general cargo, operating along a network of routes all over Europe.
sqm  
of food grade warehousing
Since its establishment in 1918, the family business has developed continuously over three generations. The small-scale freight company in Hofstatt, Switzerland, flourished into an internationally operating logistics company with 21 branches in five countries. Our main transportation routes run between Italy, Switzerland, France, Germany and Benelux.
"The collective network supplements our high level of national competence in temperature-controlled logistics with solutions for the entirety of Europe. Regular exchange between partners leads to positive development of quality and processes in all companies and development of innovation."
Peter Galliker, co-owner and CEO of Galliker Transport AG
Our certifications and awards
Every single one of our branches fulfils the requirements of IFS Food V6.1, chapter 6 "Food Defense". Our branches Altishofen and Staad have earned Galliker Transport certifications as transportation company of the United States Food and Drug Administration (FDA). Additionally, we fulfil the ISO 220000 norm for organisations in the food chain with certified quality management systems. Our business is also certified according to the standards of the Swiss Organic Farming Ordinance.