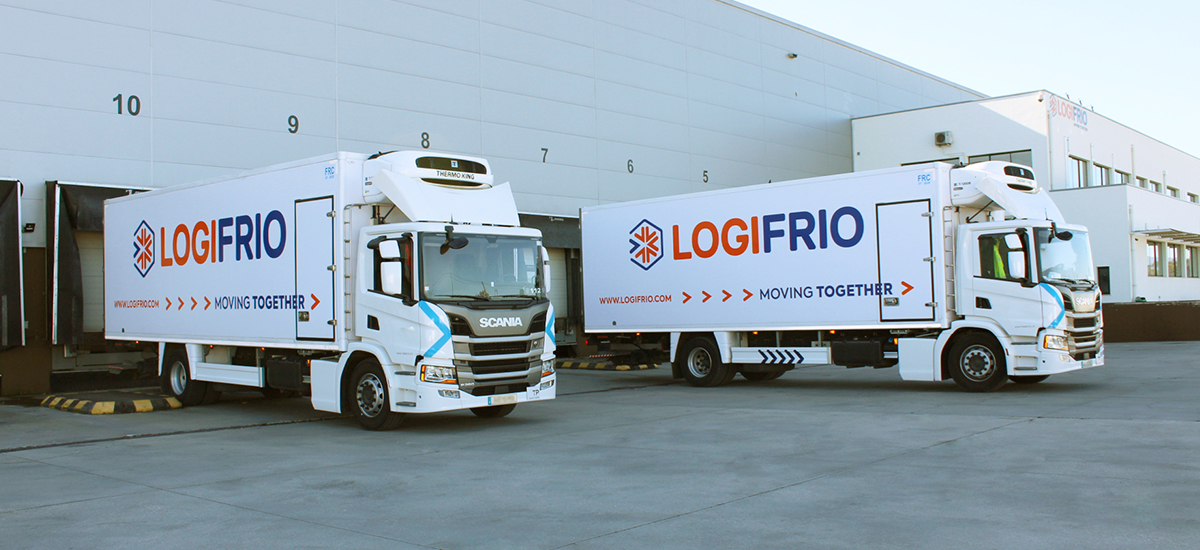 Food logistics in Portugal
With over 30 years of experience, Logifrio has a well-established status as Portugal's leading provider of food transport logistics services. We carry out daily refrigerated deliveries via our sales network. As a member of the European Food Network, Logifrio offers expertise in food transport in the +2 to +4° C range. We also transport frozen products at temperatures up to -18° Celsius. Our fleet has 624 vehicles, with 527 short-haul and 97 long-haul vehicles, and Handles of all transport needs from small volumes to full loads.
With a total of 29 offices in Portugal, Spain, the Balearics and the Canary Islands, Logifrio provides cold and frozen storage facilities equipped with state-of-the-art technology for optimum handling of refrigerated and frozen products. Our total storage space comprises 405.000 cubic meters. Logifrio supplies a broad array of services including incoming goods control, picking, distribution, inventory services and reports. Using an advanced implementation method, we supply the very best solutions for our customers' storage and order preparation (picking) needs.