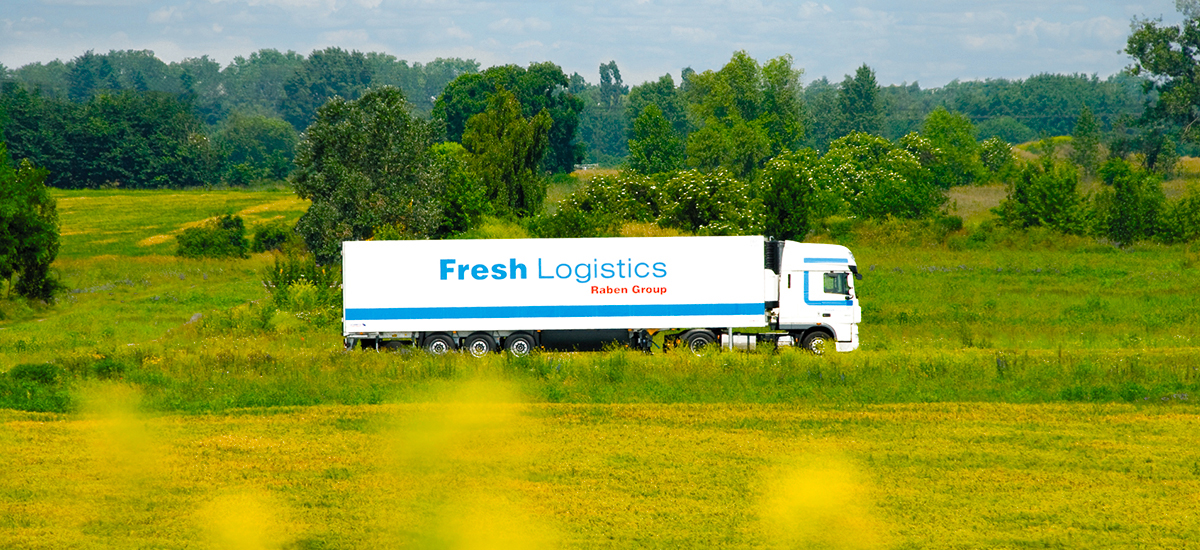 Comprehensive logistics solutions in Lithuania
Fresh Logistics, a subsidiary of Raben Group, has three branches in Lithuania. Raben Lietuva has been offering its national and international customers a comprehensive logistics service since 2004 – with a focus on temperature-controlled food transport. According to the information service Creditinfo the company is one of the financially strongest companies in Lithuania.
The three branches from which Fresh Logistics operates the transport business in Lithuania are located in the capital Vilnius, Kaunas and Klaipeda. They all offer a comprehensive portfolio of logistics services and organise groupage transports as well as part and full loads within the Baltic States. Another main focus of Fresh Logistics in the southernmost of the three Baltic States is the delivery and distribution traffic to the Russian city of Kaliningrad, to neighbouring Belarus and to Russia.
In addition to land transport with national and international supply chains as well as sea and air freight shipments, Fresh Logistics specialises in food logistics for fresh products with a constant temperature between +2 and +6 degrees Celsius - permanently monitored throughout the entire supply chain. This includes sophisticated warehouse logistics with professional warehousing, state-of-the-art refrigeration technology and accompanying value-added services within the scope of contract logistics.
The professional, hygienic handling of food throughout the entire supply chain is certified at regular intervals in accordance with the regulations of the international quality management standard ISO 9001 and IFS Logistics. All logistics activities and processes in the branches are consistently geared towards food safety - this includes complete traceability, continuous temperature documentation and strict hygiene management.